Xunantunich, Cave Tubing, and Jungle A.T.V.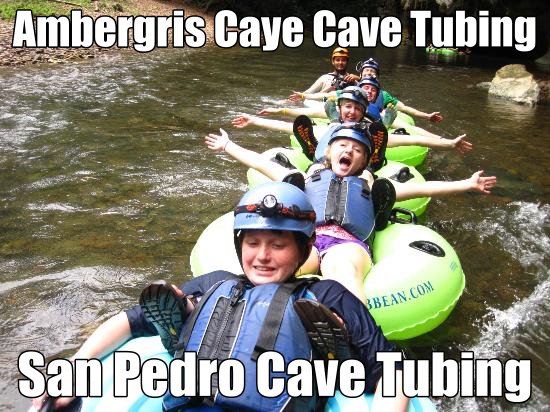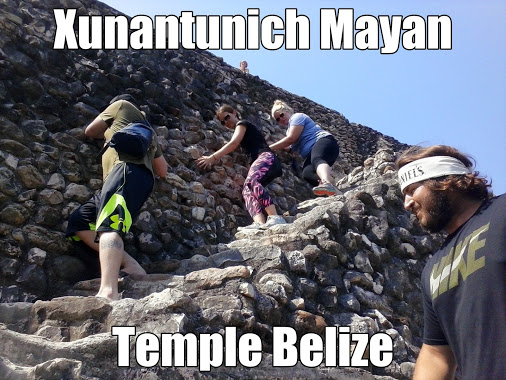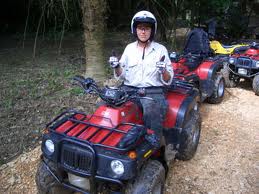 Xunantunich Mayan Ruins, Cave Tubing, and Jungle A.T.V. is a full day tour. This tour includes an hour and 45 minute drive to Xunantunich Mayan Ruins. As we drive through the small Villages and Towns to Xunantunich Mayan Ruins, we will be narrating the history of Belize and Its people. When we arrive at the hand cranked ferry, we will be exiting the van and walk unto the ferry. After we have crossed the river, we board the van again and drive 3 mile to Xunantunich Mayan Ruins. When we arrive at the ruins, we have a short rest room break. After the break we will do an educational tour of the ruins for one hour. You may get the chance to climb one of the tall temples ( Not all the way to the top for safety reasons.
After the tour of the ruins we will drive approximately an hour to the caves. You will be issued with headlamps, tubes, and life vests. We will then start a 20 minute hike through the rain for to the entrance of the caves. The cave tubing part of the tour last an hour to an hour and a half. After the cave tubing we will have a local dish of rice and beans for lunch. After lunch we stop off at the A.T.V. site. The A.T.V. tour last approximately an hour. This depends on the speed you drive. It can be shorter depending on speed.
After the full day activity we drop you off at your hotel ( if you are staying on the mainland ). Visitors staying on the Islands will be dropped off at the water taxi or at the municipal airport.
2 person: USD$225.00 person
5 persons+: USD$175:00 per/ person